Paris In January Maison Et Objet Et Deco Off Decorex
idee interieur maison design Paris In January Maison Et Objet Et Deco Off Decorex
idee interieur maison design Paris In January Maison Et Objet Et Deco Off Decorex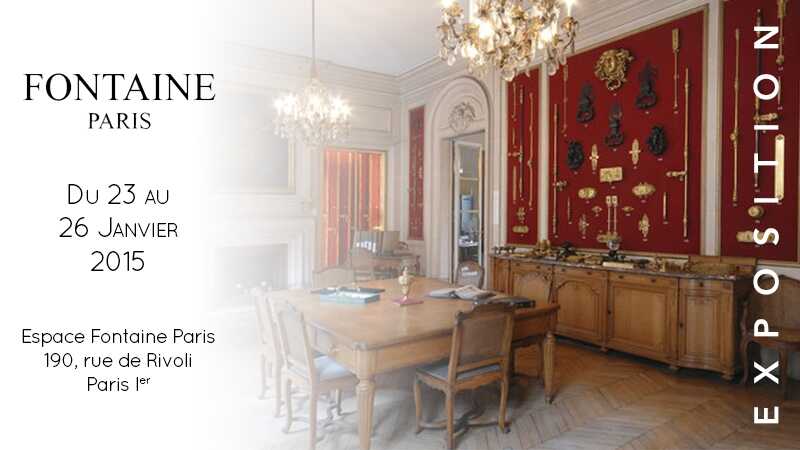 "We keep on getting new contacts and I'd say it's our best show all year and a must for us." Exhibitor, Curiousa & Curiousa "This is one of the must-see events of the London interior design…
Vote in Our #SketchChallenge to Win £500 to Spend on Homeware We had a fantastic response to our #SketchChallenge design competition, where we teamed up with Decorex to invite design professionals…
A chilly Paris greeted the design world last week as visitors arrived hoping to be warmed by the vibrancy of colour and form at Maison et Objet and Deco Off.
Future Heritage has once again delighted Decorex visitors with the breadth of talent in British design today. Showcasing 15 new makers working in a variety of different materials, the 'show within a…
Many familiar Decorex faces were present from exhibiting companies, including Fromental, Front London, Timorous Beasties and Moissonnier, and a long day was had with much walking and even more talking.
Technology is moving forward at a mind-boggling pace. The touch-screen products that were once the preserve of sci-fi fantasy are now the norm, with even the most basic of objects in our homes being…
FUTURE HERITAGE CELEBRATES ANOTHER SUCCESSFUL EVENT AT DECOREX 2017
Coinciding with Maison et Objet is Deco Off, an open house tour of Paris' design showrooms on both left and right banks. With such a concentration of good design in close proximity, Deco Off makes great sense for the showrooms located there, and it was indeed very well attended on the day we chose. From fabric launches by Hermes, and designer brunch with De Gournay, to new products from Elitis and Arte, Deco Off gives visitors plenty to see and do. We even managed a quick inspirational trip to Jeff Koons' exhibition.
A Material World: Riviere Rugs In the first of Decorex's new 'A Material World' series, which tells the tale of the exquisite materials behind exhibitors' collections, we caught up with the Riviere…
To celebrate this year's London Design Festival we partnered with Houzz to run and host an exciting design challenge for their pro community. We asked Houzz pros to solve one homeowner, Frida's…
Maison et Objet is a vast exhibition with eight individual halls, however the Decorex team of Brand Director, Simone du Bois, and Creative Director, Andy Bishop, chose to spend the majority of their time in Hall 7, a familiar environment of luxury fabrics, furniture, lighting and wall coverings.
We loved these cups Richard Brendon had made to bring back life to gorgeous antqiue saucers.
Emilio Pimentel-Reid is an award-winning Editor, Interiors Stylist and Brand Consultant working with some of the world's most recognised publications including (international editions of…
Following on from the great success of Decorex International 2017, Britain's prestigious luxury design fair will now be led by Brand Director Anna Knight, alongside her current position as Brand…
As part of Clerkenwell Design Week, architecture and interior design firm Jestico + Whiles collaborated with international ceramic tile manufacturer Porcelanosa Group to create aperture, an…
Future Perfect: Technology products that are changing the residential interior design landscape
Fledgling designers and well-established names alike descended on Milan's Salone del Mobile to see which trends are set to unfold in 2018. From understated tones with splashes of bold colour to…
In the first of a monthly feature that will tell brands' design stories from concept to finely crafted product, we caught up with outdoor furniture manufacturer Tribù to talk balancing heritage with…
The entrance to Hall 7 featured a stunning installation by Japan's team-lab entitled World Unleashed and then Connecting, a futuristic interior space vision where patterns of vintage Japanese plates come to life via intelligent projection. Elsewhere in hall 7, MADE by Humans included traditional processes to create new products in wood, clay and natural materials (think men with hand tools and a potter's wheel).
Missoni chose to wall mount their tableware in a really striking display.
This September, Treniq goes global with trade shows across Europe. To kick-off our activities, we're excited to bring you the Red Carpet Buyer Walkthrough with Simon Hamilton. The Red Carpet Buyer…